Since 2015, Bryoflor has been offering innovative revegetation systems using live moss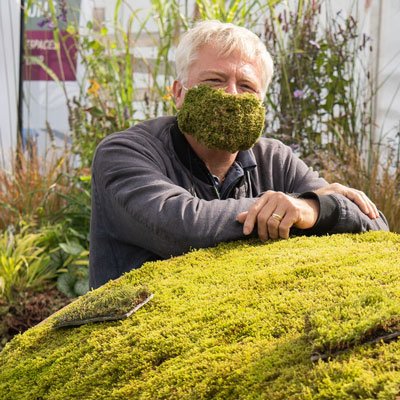 In 2015, Antoine Seydoux, passionate about mosses, launched Bryoflor.
Initially, Bryoflor distributed moss mats on geotextile grown in Germany by Siemsen & Lasak. At the same time, Bryoflor has developed techniques for growing moss in France around Dreux (28).
Very quickly, the products offered by Bryoflor met with great success with a clientele of individuals, landscapers and communities.
Since its creation and without interruption since, Bryoflor has participated in Jardins Jardin (prestigious event taking place at the beginning of June at the Tuileries) and Bryoflor products have been presented in landscape competitions where candidates often won prizes:
Bryoflor develops its activity in France and abroad (Belgium, Switzerland, Spain…), its moss production, partnerships with companies in order to offer new solutions for the satisfaction of its customers.
Contents